Linda Giffin - Vocal Coach and
Piano & Keyboard Instructor
Linda Giffin holds a state certified K-12 music educator's license issued by the Massachusetts Department of Education. She works with beginners, professionals, adults and children as young as two and half years old

The lessons are private. Her classes can be for voice or piano or for a combination of both voice and piano

simultaneously

. (Also know as a singing pianist)

Linda can also teach two completely different piano techniques. One technique is the traditional classical method. The other is the chord or jazz method. An advanced student could learn how to merge these two styles.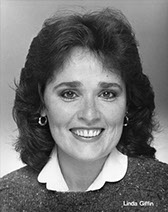 Learn the Art of Performance
During the lessons, Linda Giffin encourages all her students to showcase their skills and build confidence with regular recitals. Be assured that students will refine these skills in a wonderful, family-friendly environment.

You can receive discounts and family rates as well. Also, you may avail yourself of a FREE 30-minute music demonstration, which includes an evaluation and consultation.

For those who prefer a flexible lesson time or day, she offers random lessons too.